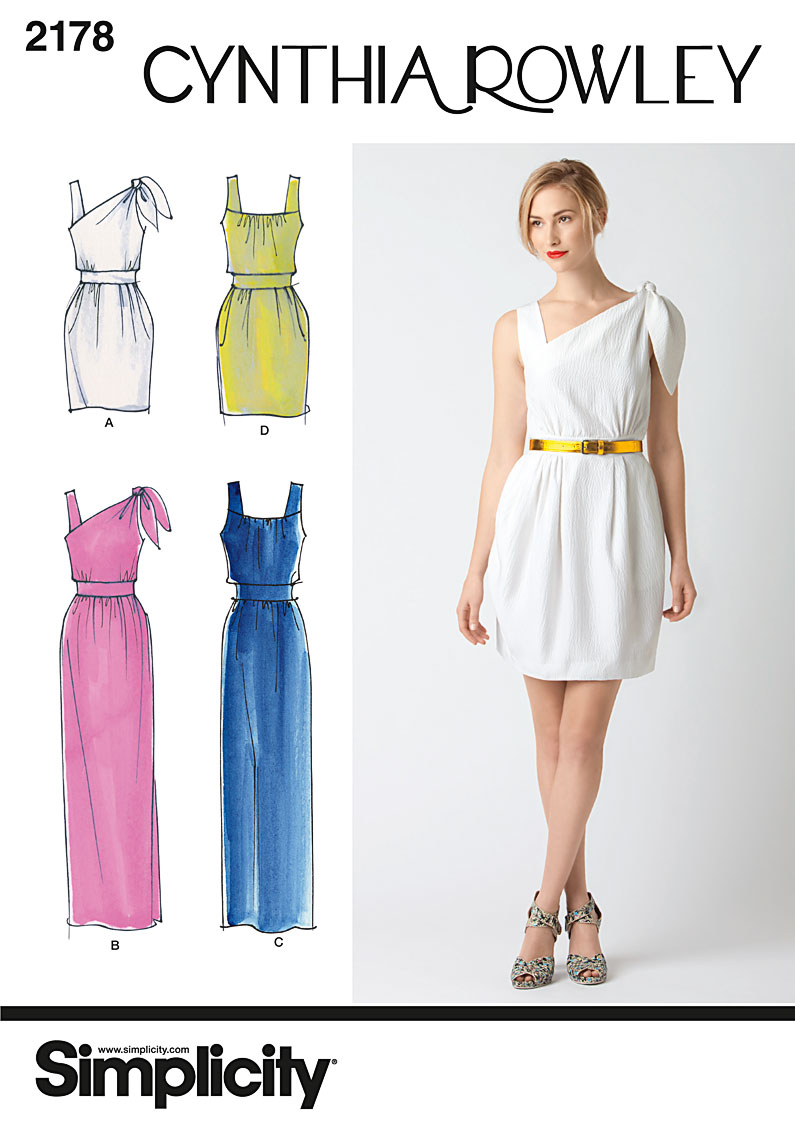 My son graduates next month from basic training. So my mom, my other son and I will be headed to South Carolina for his graduation. I am super excited! But I must find the perfect outfit to wear! You know mom has to look cute! There are a a lot of unknowns about this trip. Being in the south already, I know that weather most likely will be hot and balmy. And I also know that the graduation will be out doors, weather permitting (translation as long as we don't get hit with one of those crazy summer rain storms), so I need something that is suitable for out door weather.
Last month I picked up a lot of really cute patterns from Hobby Lobby and JoAnn's when they had their sale. So last night I started flipping through them in hopes to find the perfect dress to sew.
I decided to sew the Simplicity 2178 Cynthia Rowley dress - I am of doing View A minus the strap and the shoulder tie (just a seam).
Here is the Cynthia Rowley Resort 2010 version of the dress (Below). I love the color blocking with the coral and the white.
There a a few reviews of this pattern on www.patternreview.com that will be very helpful when I sew this baby together. It seems a few people had some little issues with how the bodice, waistband and skirt attach together. But I don't think I will let that deter me...I love this dress!